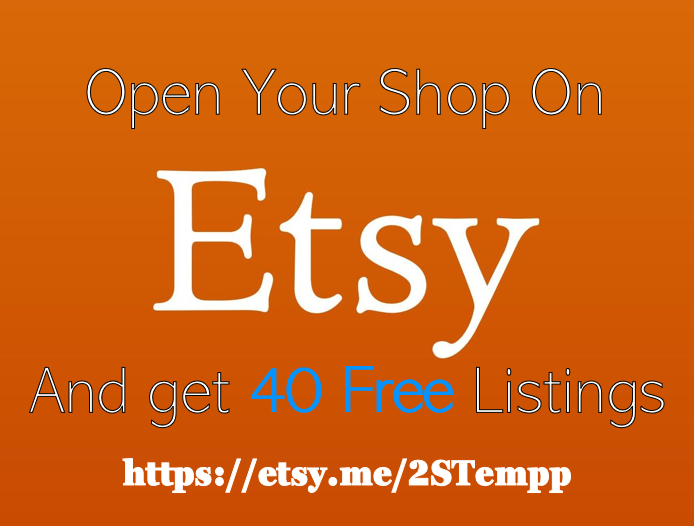 FREE 40 Etsy Listings
If you're ready to open your Etsy Shop, take advantage of 40 FREE Etsy Listings. The best part, we both WIN! You get 40 free listings and so do I (thanks in advance). Click HERE to claim your 40 FREE Listings.
(Note: 1 listing cost $.20 cents, a savings of $8 for you)

★ How It Works ★

1. Clink here: ↪ https://etsy.me/2STempp
2. Register/Open your shop
3. We both WIN. You get 40 Free Listings and so do I.